Opkomen voor de rechtsstaat: dat is in ieders belang
Uitnodiging bijeenkomst dinsdag 30 mei 2023 (16:30-19:00 uur)
Atrium, Spui 70 te Den Haag
In de aanloop naar de Week van de Rechtsstaat die van 30 mei t/m 3 juni 2023 plaatsvindt, is de Poolse fototentoonstelling Sprawiedliwość (Gerechtigheid) met foto's van fotograaf Piotr Wójcik te zien in het Atrium Den Haag van 27 mei t/m 16 juni 2023. Onze stichting heeft deze tentoonstelling georganiseerd in samenwerking met het College voor de Rechten van de Mens.
De gerenommeerde fotograaf Piotr Wójcik (Picture Doc Foundation) vertelt in zijn documentair fotografisch project Justice/Gerechtigheid het verhaal van onafhankelijke rechters, aanklagers en advocaten, die een belangrijke stem zijn in het debat over de Poolse rechtsstaat.
Wójcik portretteerde vertegenwoordigers van deze verschillende juridische beroepen die, omdat ze niet toegeven aan de druk van de autoriteiten, dagelijks geconfronteerd worden met de gevolgen van hun standvastigheid. Kom deze inspirerende tentoonstelling bekijken om te begrijpen hoe burgers met hun keuzes vorm kunnen geven aan de rechtsstaat.
Op dinsdag 30 mei 2023 vindt er in het kader van deze tentoonstelling vanaf 16:30 uur in het Atrium een bijeenkomst (Engelstalig) plaats met als thema:
Opkomen voor de rechtsstaat: dat is in ieders belang.
De volgende sprekers zullen een bijdrage leveren:
Monika Frąckowiak (rechter in Polen, lid van Poolse rechtersvereniging Iustitia en vice-voorzitter van Europese magistratenvereniging Medel) over de huidige situatie van onafhankelijke en onpartijdige rechters en aanklagers in Polen;
Prof. dr. John Morijn (bijzonder hoogleraar recht en politiek in de internationale betrekkingen en universitair docent Europese mensenrechten aan de Rijksuniversiteit Groningen, tevens lid van het College voor de Rechten van de Mens) zal spreken over de Europese en Nederlandse relevantie van uitdagingen voor de rechtsstaat en de noodzaak deze beter uit te leggen;
Studenten van het 'Our Rule of law' team zullen met ons hun ideeën delen omtrent: Wat jonge Europeanen voorstellen om de rechterlijke onafhankelijkheid en de rechtsstaat beter te beschermen. Aanwezig zullen zijn Anna Walczak, Zuzanna Uba en Elene Amiranashivili.
Tijdens de borrel (start circa 17:45 uur) zal de fotograaf Piotr Wójcik een toelichting geven bij zijn foto's.
Wij nodigen u van harte uit voor deze bijeenkomst op dinsdag 30 mei 2023 (16:30 – 19:00 uur).
In verband met de catering verzoeken wij u ons vóór 16 mei 2023 te laten weten of u dan aanwezig zult zijn.
U kunt zich opgeven door deze e-mail te beantwoorden (Ja, ik kom graag op 30 mei naar de bijeenkomst met ….perso(o)n(en)).
Deelname is gratis maar een donatie aan Rechters voor Rechters wordt buitengewoon op prijs gesteld (dat kan ook makkelijk via onderstaande QR-code).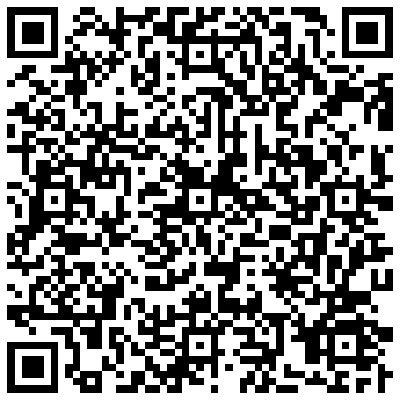 Graag tot ziens bij onze bijeenkomst op 30 mei!
Hartelijke groet namens het bestuur,
Tamara Trotman en Esther de Rooij