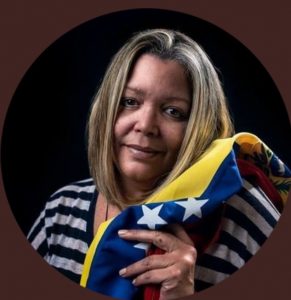 Today ten years ago Venezuelan judge Maria Afiuni was arrested and detained on allegations of taking bribes for granting conditional release. Despite international condemnation, her prison sentence was upheld on appeal this fall. On this sad occasion, Judges for Judges calls attention to her case.
Judge Afiuni was arrested on allegations of taking bribes for granting conditional release, in accordance with Opinion No. 10/2009 issued by the UN Working Group on Arbitrary Detention, to banker Eligio Cedeno.
On 21 March 2019 a five year prison sentence was handed down against Judge Afiuni for 'corrupción espiritual' in the absence of evidence of corruption, as it could not be established that she received any money, favour or gain from which she would have benefitted.
Despite international condemnation of this sentencing (by the UN, the ICJ and the IBA), on 18 October 2019 the conviction for corruption and the sentence of 5 years imprisonment was confirmed by the Court of Appeal.
Judge Afiuni was held in prison for 14 months. She was granted house arrest for health reasons in 2011, and in 2013 was granted parole with the condition of not leaving the country and not using social media. After all these years these conditions still apply.
Judge Afiuni and her team of dedicated lawyers will take her case to the Supreme Tribunal of Justice (Tribunal Supremo de Justicia). It is so sad that ten years after her arrest Judge Afiuni's case is still dragging on and that she continues to be subject to harsh restrictions.
The UN Special Rapporteur on the independence of judges and lawyers Diego García-Sayán voiced his serious concerns about the independence of the judiciary in Venezuela, the impartiality of judges and prosecutors and the pressures they faced in handling politically sensitive cases.